5 Practical Tips on How to Work Faster Without Compromising Results
"Until we can manage time, we can manage nothing else."
- Peter Drucker -
All of us want to finish our work faster. After all, there will be more time for us to do other things if that happens.
However, to accomplish that, we might think there have to be some trade-offs with the quality of the outcome. When we do things fast, the outcome will be worse. On the other hand, if we prioritize good results, then we must take more
time
to do things correctly.
The Tips to Work Faster Without Lessening the Quality
But, do you know there are some approaches that can be done to work faster while also producing great
work
results? Here are some practical tips that can be implemented to do that on your work.


Focus on Doing One Thing at a Time
One of the most common misconceptions in productivity is we should multitask to finish our work faster. Well, the truth is the impact of doing that can be the opposite of what we desire.

According to the research done by Meyer, Evans, and Rubinstein, there is no such thing called multitasking. When we try to do it, we do what is called task switching instead. It is the act of shifting focus back and forth between one task and another. This is a bad practice in working as doing that can decrease our productivity by up to 40%.

So, on the contrary, we should focus on doing one thing at a time. Implementing that work approach should make us work faster as we don't do much task switching. As we are more concentrated on what we do, the results of our work potentially improve in quality as well.



List Significant Distractions and Actively Avoid Them
There can be many sources of distractions around us that can negatively impact our productivity. Social media, email, and online browsing are among those which can distract us easily. Having easy access to them when working can be an important reason why the urge is hard to resist.

Therefore, to mitigate that, list all the sources of distractions you find significantly disturb you and avoid them consciously. Do this avoidance during your working hours and make your list live so you can add other distractions you find later. Applying this should enable you to improve your productivity and logically make you work faster without compromising results.


Read also: How to Have a High Productivity Efficiency and Effectiveness on Work Everyday



Get into The Flow State
Flow state is the condition where we can work on tasks smoothly and time seems to fly by as we do. It is a term popularized by Mihaly Csikszentmihalyi for the moment when we feel in our most optimal state to work. Maybe you have gotten the feeling too sometimes in the past when you try to finish your job. It seems to be quite a good feeling to have when you work, isn't it?

We can enter this state if we are highly focused on doing our work for a sustained period. So, try to center your mind solely on your work for at least 10-15 minutes to begin this flow state. Avoid the distractions that can disturb you from your focus. Entering the flow state often when working should help to make you work faster while also producing good results.






Work Only on The Necessary Things
Sometimes, it is not good to be a perfectionist at work. Maybe we want to finish all aspects of our work completely and with optimum results. However, there can be some of them that have little meaning to the overall outcome. Spending a lot of time working on those things might even be seen as a waste of time.

Thus, you should plan your work before you do it to understand the things necessary to labor on. Think about the tasks that you should finish and how much time should be allocated to them before beginning your day. Committing to the practice should help you to not spending time needlessly doing unmeaningful tasks.



Optimize Work Context
The time and the place that you work in can be important for your productivity. If you are in the context where you feel the most comfortable working, it should help you feel more motivated. That can have a good impact on the speed and quality of your work.

The preference of work context conditions can be different for each person. Some might prefer a quiet place in the morning while others might like a place with people at noon better. Know your preference according to your personality and past working experience. Then, try to allocate most of your work in that preferred context to optimize the effect on your work.
Final Takeaways
Do you see? We don't always have to choose between speed and quality when doing our work. Some things can be done to work faster while also maintaining or even improving the quality of its outcome.
Hopefully, those tips above will give you a much higher productivity level and more time to do other things!
You may also want to see: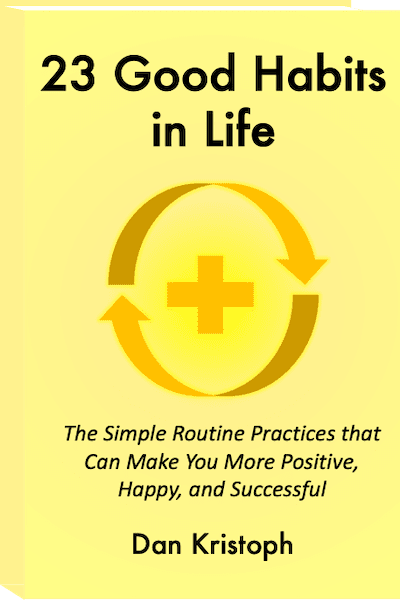 P.S. We hate SPAM too and we promise to keep your email secure