How You Can Have a Happy Ever After Life
Happy ever after is the concept which we usually see in the story that is directed to children. It is usually the ending that is got by the main characters in the story after going through hardships and facing struggles on the way there. Happy ever after is something that most people dream to experience in life.
Have you ever read or listened to the children's story? What do you feel when you compare the happy ever after ending that the main characters and the people that they love experience with the events that people have in real life?
Feeling that it is something impossible to achieve? Something that should only be in the realm of fantasy?
It is very hard indeed to have a life that always gives us joyful events every day. Life, after all, is full of ups and downs for each of us that we must face it to the best of our abilities so we can get the most from the positive experience and try to stay strong to get back up again when we face the negative ones.
Not one person's life in the real world, even the most successful people, is ever going to be smooth all the time.
But, of course, we can always try our best to get our life the closest to that happy ever after condition.
Happiness Mainly Comes from Inside of You
The bad and the good things that we experience, as they say, mostly comes from our mind.
We can always choose to be
positive or negative
with some events that we have to go through in life. The most important thing is we should always try to maintain a positive mindset for everything that we should experience in order to achieve the most happiness for ourselves and the people around us.
Because let's face it, there will be bad things that happen. There are always some points in life where you will feel down and think that these are the low points that you have to experience.
Read also:
Work Hard and Struggle as Recipe for Success
In those particular set of events that you go through, you must always try to be strong mentally and have the positive last words to them. Nothing can bring you down enough so you cannot get back up from there and you should always choose to fight back and overcome those problems in life.
Because happiness that you want to feel is entirely up to you. Your positive or negative reaction to something that happens in your life do matters the most and it is only you who can give yourself the happiness that you want and prevail from things that want to make you down.
Happiness, I believe, is a choice for each of us.
The Persistent Effort to Try to Achieve the Happy Ever After Situation
Now, you can also go for it and try to make your life as ideal as possible for you. In other words, you can strive to make your life as closest to happy ever after ending as it can be for yourself.
And how can you do that? Two things that you need,
hard work
and
determination
.
Surely, as being told before, that even the most successful people have their own problems as well. But you can be sure also that it is better and happier for you if you have achieved success in life compared to the situation where you keep wondering what might have been in your life and contemplating whether you can actually achieve success such as them if you work on the things that you want.
Well, there is only one way to find that out so there is no regret for you. Try and try the hardest that you can so you can achieve success and have a closer life situation to that happy ever after ending.
The most important thing, of course, is to start right now and keep on putting in the effort until you get it. If you have read most of the articles in this blog for a long time, then you probably already know that what it takes for you to achieve what you want is the consistent hard work until the achievement is accomplished.
Happy ever after is a concept that is dreamed and wanted by many people. Unfortunately, there aren't too many who seriously attempts to get as near as possible to that kind of life situation. Choosing to be happy by always try to be positive and never give up in chasing your dream until you realize it are two important ways that can bring you nearer to the life that you dream of.
So, are you ready to be happy?
You may also want to see: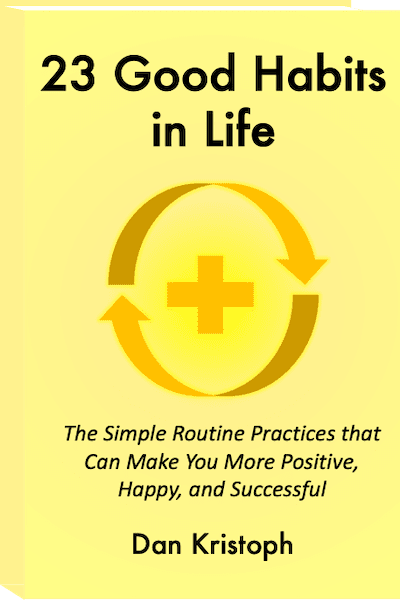 P.S. We hate SPAM too and we promise to keep your email secure