Life Secret: Be Happy and Smile
In life, we inevitably experience good and bad times in different phases of it. In the time when we face unpleasant times for us, we must always remember to be happy and smile to lift our mood. Be happy and smile shall be the antidote that we need to get ourselves back on our feet during the testing period.
It is in the most difficult time that we can see how strong we are.
We cannot have a happy experience all the time. There are always ups and downs that accompany one person's days during his/her journey in life. It is something that occurs to every human in the world.
And during the downs, it is very important not to forget to be happy and smile as we try to redirect our mind to become more positive to face the problem.
The Importance of Positive Vibes from Oneself
Because when you are face to face with the turbulent times, what other things that you can do to pick up your spirit?
Probably, you can share your stories with the people close to you. You can also try to console yourself by seeing some happy movies and listening to some upbeat songs that should enliven your mood.
Possibly, you can also travel to some beautiful places to see all the goodness in the world to calm your senses and try again to overcome the problems that you face.
Those are good things to do when you feel down. But, of course, nothing will change in your mind and what is in your feeling if you don't want to be happy yourself and start getting back up to overturn the bad times you are currently in.
Only you can make your mind and your feeling positive again. Only you can decide whether it is the time to bring out the positive vibe again from yourself to smooth out the bad things.
Because no one can change what you feel, either it is positive or negative. Only you can do the thing for yourself.
Read also:
Your Reaction to Something Determines the Positive and Negative in Your Life
Don't Forget to Be Happy and Smile!
That is why it is so important to decide it for yourself: despite all of the things that happen to me at the moment, I have to be happy and smile!
Smile is said to unleash some hormones in you that stimulate the happiness feeling in yourself. Well, that is one reason that it is so important to smile when you want to lift the positivity in you!
I know, though, that it is hard to be positive and be happy sometimes with the things which you currently face at the moment.
I mean, for example, when you face with the bankruptcy of your business or when you are fired from the job that you work every day, what should you smile about? When you are in a bad term of relationship with the people that you care about, what is the happiness that should gained there?
But, let me try to tell you, it seems that only by lifting your feeling and try to bring a positive vibe with everything that you currently face that you can be a better equipped person in solving all the problems that you have in life.
What do you think will happen when you face the bankruptcy or job firing or bad relationship life event with negativity and bad mood? Probably it can be worse. You can sink into depression and don't have the motivation or drive to bring yourself out of the trouble.
That is why it is important not to forget to try to be happy and smile in those time. Try to have the positive mindset and vibe to help you think clearly and make you act to get through the problems that you currently face in life.
Probably, it will take some times before things can be redirected back to the right path. But facing it with happiness and positivity shall bring good things rather than bad things and the effort to solve the problems can be easier to be done when you are optimistic and happy, instead of feeling glum and negative with the present and potential future outcomes.
So, what you should do to the bad and good times that you face in life? What is the secret of living a great life? Sometimes the thing that trigger the solution can be simple: Don't forget to try to be happy and smile to bring out the positivity in you!
You may also want to see: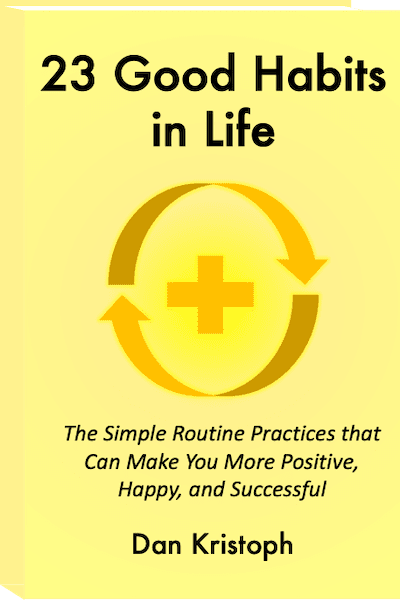 P.S. We hate SPAM too and we promise to keep your email secure