5 Main Obstacles in Achieving Goals
Are you in the process of trying to accomplish some big targets in your life? Working hard for something that you think as important can be frustrating sometimes. When you face some struggles in your work, though, it is important to keep ongoing. Understanding the obstacles in achieving goals can be one of the ways to anticipate and overcome them.
It is not easy to achieve the success
that we want. If it is so easy, then many more people in the world can do it.
Realizing big goals requires you to work hard consistently towards them. It can understandably hard sometimes to find the motivation to do it in for a long enough time. Especially, when you need to face some problems along the way.
The Thorny Road to Success
Those problems are the main reasons why so many people fail when they want to realize their targets.
Most people don't have the strong resolve needed to eventually accomplish the best results for their life. The specific cause can be different but, in the end, their decision to quit halfway defines the final result they get.
Will you be able to produce the results that you want from your hard work until now? Well, that depends on your ability to overcome the obstacles in achieving goals.
Read also:
Overcome Struggles and Win
The Main Obstacles in Achieving Goals You Should Understand
So, what are the obstacles in achieving goals that you should pay attention to? Here are the things you might need to solve in your journey to accomplish something:



The weak meaning of your targets

Are your goals that meaningful for you? Are you willing to do your utmost effort every day for a long time to realize them?

The commitment you make when you want to gain something big shouldn't be underestimated. After all, you usually have to put in a lot of effort for some time to eventually do that. However, the strength and meaning of your goals to you can determine whether you will realize them or not. Having a weak reason to work can be one main prevention to go far to what you work on.



The powerful distractions

It is imperative that you have to apply great focus when you want to achieve your targets. Less focus means less effort and that will hurt your chance to succeed in your labor.

There are many things that can distract you when you want to focus on your goals, though. Other things that you want and other tasks you need to do can be two main examples of distractions. You should be careful, though, as being distracted too much will make you unable to labor to realize your goals.





The low motivation yet high laziness

One of the main obstacles in achieving goals is simply your desire to work for them. There can be days when you aren't in the mood to do your tasks. However, it is important that you keep doing what you have to do. Letting the laziness go in the way may hinder or even stop you completely to progress.

Laziness is something that everyone faces now and then and it is up to us to maintain high motivation within ourselves. The ability to do that properly can make a crucial difference between those who achieve and those who don't.



The setback tests

Failures, rejections, and other bad situations are common themes when you want to succeed. It is what you do after they happen that matters and determines your success chance.

Many people, however, look at this example of the main obstacles in achieving goals and simply give up. They don't think they can overcome them when, in fact, there should be a way if they keep pushing hard. The setback tests often make the selection whether you fail or succeed in achieving your goals.



The conquering doubt

As you keep on putting in the effort for a long time, self-doubt may grow within you. You will wonder how much longer it is going to take until you achieve your goals. There might be some naysayers also around you that fuels more doubt to your head.

The uncertainty of when you will make it is one of the things that most probably can make you quit. However, you should realize that big achievement often take time, often long, to manifest itself. As long as you keep on going, you will still progress to the accomplishments you desire.
Closure
So, what do you think about those obstacles in achieving goals? Are you optimistic that you can get past them somewhere down the road?
Remember that whatever comes in your way, you should always keep pushing forward if you want to achieve success. Work hard consistently until you get the results you want in life.
You may also want to see: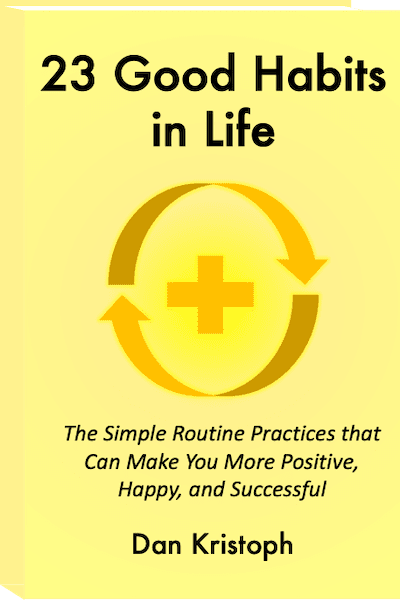 P.S. We hate SPAM too and we promise to keep your email secure