Overcome Struggles and Win
Our life will inevitably be filled with some struggles especially when you want to realize something big that is meaningful to you. The resolve to always try to do something on the face of life problems is important so you can overturn a bad situation into a good one. Overcome struggles and win anything that you want in life.
Life struggles, especially if they are something big, are no joke. The way that they can make you lose the motivation to try to put in the effort again is something that you should be wary about. Problems like getting fired from your job, massive failure in doing something as an employee, business bankruptcy, debt, a divorce from the spouse that you love, and anything in similar manners can be heartbreaking.
Make no excuse, though. Small problems can also be something that can demotivate us. This is why the strength to overcome struggles is crucial in determining the future that we will have. Our persistence to change things for the better will be important in getting the ideal living condition, whatever the definition of it is to us.
Life Problems: The Test that We Need to Face
Overcoming struggles are not easy. The life problems can seem to put us in a test that we cannot beat.
Getting fired by the job that you have worked for a long time? That is because you are not capable of doing things right as an employee. Divorced by the spouse that you love? That is because you cannot love someone right.
These kinds of thinking can keep on bothering our minds and make us think: is this the way It is? Am I not capable of achieving something meaningful in our life? Is this just my destiny to keep on failing?
Read also:
How You Can Have a Happy Ever After Life
Well, one piece of advice for you if you think like that: Do not let the life problems define who you are. You can become better with your effort and you certainly can get a much better condition in life. However, it is only you who can determine what kind of things you will get in the future. Whether it is the same bad condition, even worse, or the better one.
Sometimes, it feels that life gives you problems to test your resolve whether you can get past them and reach your success. Never lose your motivation and always work hard to bring yourself better things in the future. Overcome struggles and win.
The Resolve to Overcome Struggles and Take Our Success
You must keep the resolve to overcome hurdles that you may have at heart and be ready to put in the effort to succeed anytime. Only by consistently do that in a period, most probably long period, that you can finally get what you want.
So, you are getting fired? Then keep looking for a job if you still want it while use your time to build your own business or do other things which you think can overcome your current problems because of that bad event. Getting divorced by the spouse that you love? Overcome struggles by opening your heart and make the effort for another man/woman who will be more open to accepting who you are while also trying to develop yourself to be a better spouse.
It does not have to end this way and it does not have to mark the final point of your journey to success. As long as you keep trying to work hard and do something consistently to progress yourself, there is nothing to suggest that your condition will be the same and not turn into the best ones.
Keep believing in yourself and overcome the struggles that come in life. That is how you succeed to overturn the bad condition into a good one even the best one according to you.
So, the important question is: are you ready to overcome struggles? Work hard constantly and see as your future slowly begins to change for the better.
You may also want to see: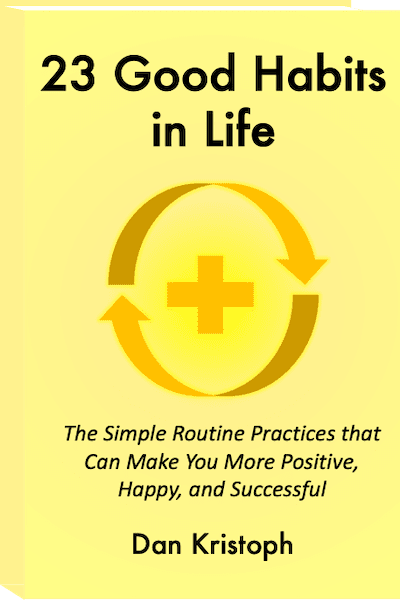 P.S. We hate SPAM too and we promise to keep your email secure