Pave the Road to Success
Success is hard to get in life. That is true and most successful people have taken a long road filled with struggles before they can reach the achievements that they enjoy currently. When you are serious in accomplishing something, you should pave the road to success until you reach the destination that you want to go to.
The fact is most people cannot achieve the success that they want. Only a few people who can manage to get to the top in the area that they work in and claim seriously to have realized the targets that they always want in life.
What makes the difference between the ones who make it and the ones who do not? Well, you need to pave the road to success for a long time if you want to achieve it and most of us do not want to do it. This should be one of the main things that makes the significant difference.
The High Difficulty to Pave the Road to Success
Honestly, most people do not even start to do the paving. They just think of the results that they want to get and do not want to do the work that is needed. They just keep wondering why other people are more successful than them and do not take the action to change their own situation.
Even when you finally start to try working your way to success, there can be struggles or uncertainties that make you want to quit as soon as possible. The struggles are related to the failures, rejections, or other bad situations that you may often encounter during your effort and the uncertainties correlate with the duration of consistent hard work. You are not sure of how long you have to work hard to realize your targets and that creates a high uncertainty in your mind for the work that you do.
Read also:
Why Positive Mental Attitude in Life is So Important
Both factors can significantly make you lose motivation over time as you try to keep chasing the accomplishments that you want. In the end, they prove effective and difficult to navigate because many people have quit their effort. The main reason is they cannot handle those struggles and uncertainties that they must face.
Only a few survive and those people are the ones who have succeeded as they are now. Trying to pave the road to success is seriously only for people who will have a high determination to do it.
The Step-by-Step Requirement
So, take the small steps one at a time every day and maintain the motivation to put in the effort to get what you want. That is what should be done to have a high chance to realize your dream in life.
When you pave the road to success, you might realize that some of your steps that you take do not work while some of them are effective. As you accumulate the experience, the way should be clearer and you can develop yourself more to become the person who knows the way to work more effectively and efficiently to achieve success uniquely to your condition.
The main point here is you have to do it step-by-step. No one suddenly becomes a master at something when he/she just begins. Utilize your time productively and work hard to pave the road to success that you need little by little. If you are serious about trying to realize your dream, then you should be ready to do it as long as it needs however long the road might be.
Believe in yourself and keep moving forward. That is how you can succeed in life.
You may also want to see: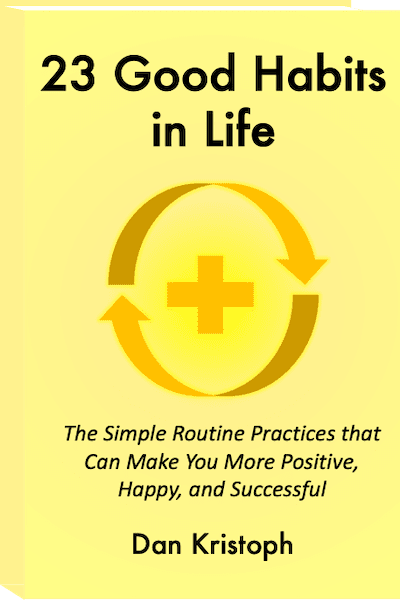 P.S. We hate SPAM too and we promise to keep your email secure