Why Do We Doubt Ourselves?
The ideal condition that you want to achieve in life is something that you have to work for with confidence. However, doubt can creep in at any moment and that can be the pitfall that blocks us strongly, even permanently, in our progress to succeed. Why do we doubt ourselves? That is something that we must identify so we can anticipate the reasons and achieve the confidence that we need.
Doubt is something that can be detrimental to our life. When we do not believe in ourselves then we might lose the motivation to put in our best effort to succeed. Because of the doubt that we have, we may think that there is no reason for us to work hard as anything that we do will not bring a difference to the significant improvement of our condition.
When that kind of thought has already settled itself firmly in our mind, then there is no chance that we can accomplish the things that we want. Consistent hard work is the key to success and without confidence, we do not have one of the most important factors to do it. The reason why do we doubt ourselves can be different from each of us and that must be anticipated so we can always keep faith in the things that we do to try to turn the condition of our life into the ideal one that we want.
So, why do we doubt ourselves? Well, despite the various details that are different depending on our condition, there might be two things that can summarize the reasons.
The Internal Factor of Why Do We Doubt Ourselves
When we start to chase our success, we might feel brimming with energy and ready to tackle whatever problems that lie ahead of us. However, as we keep on going and meet struggles along the way, there might be some depreciation in our self-belief that causes us to think again about that resolve that we have.
As you constantly work, you may ask: why did I fail on that part of the work? Why does it take so long for me to succeed? Why do I seem to lack the knowledge and skills to do great things in my work compared to that other person?
All of those questions might internalize in ourselves as we keep on putting the hard work. Over time, if we do not have a strong belief in ourselves, they may become strong enough for us to quit our hard work because we do not feel our consistent effort is good enough to make us succeed eventually.
Why do we doubt ourselves? This might be the first big factor that is needed to be identified. The struggles that we experience along the way may seed the lack of belief internally and finally become the thing that causes the lack of faith.
Read also:
Why is it Important to Find Your Purpose in Life?
The External Factor of Why Do We Doubt Ourselves
The second big factor is related to people's opinions. This is something difficult that we have to face as long as our hard work has not borne its fruit.
As the time goes by and something that we dream of have not been realized, we may even face some big failures along the way, the people around us who have not seen the results of our work may whisper some doubts around them for our effort. They may have the opinion that we have wasted our time and we should be doing something else that is more proven to give results.
After all, we are social creatures as humans. We do care of the opinion of people around us, whatever we might say on the outside, especially the people who are close to us like our family or close friends. When we hear their lack of belief in our hard work, doubt can creep into us too, and form our thinking to be just like them.
We may ask ourselves: is it true what my friend says that I should work on that instead of doing what I do currently? Can I seriously have the chance to succeed by doing this? We start to question ourselves and our effort before we know it.
Why do we doubt ourselves? Well, the second factor might be related to the people's opinions around us.
However, success does take time. If you seriously want to succeed, then you must keep a strong faith in yourself so you can maintain your hard work until you get there.
So, what can you do to those doubts? Well, our opinion is that you should not pay attention to that and maintain your belief. If what you work for is important and good and you already put in the high effort consistently to achieve it, then do not stop. It may take some time to progress, years probably, and doubt from yourself and other people may come to your mind here and there. However, do not quit. Just keep on pursuing and believe that all of your consistent hard work will be worth it in the end. Ultimately, that is the most important thing that you have to remember if you want to succeed.
So, the reasons why do we doubt ourselves? There can be many in details but you should keep on working hard and believe in yourself to achieve what you want in life.
You may also want to see: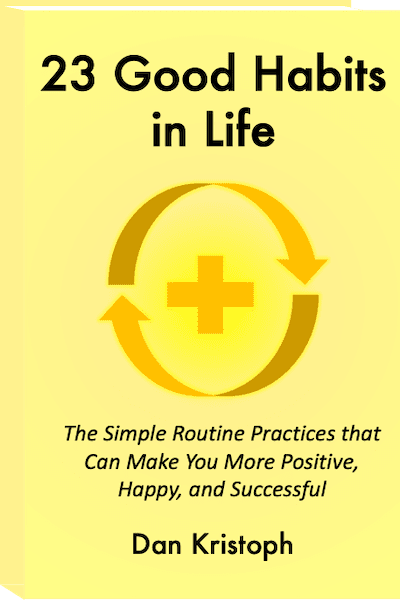 P.S. We hate SPAM too and we promise to keep your email secure