Why Persistence is Important
Persistence is a quality that most successful people have. It is the trait that makes you keep on going to get what you want in life. It is an essential thing to have as life success often requires you to work hard constantly for a long time. This is the reason why persistence is important. You most definitely cannot succeed in any area of life if you are not being persistent with your cause.
Consistent hard work is hard. Especially when you cannot get the outcomes that you want from your work immediately.
When something should be worked for a long time, why persistence is important is clear for us to see. It is the thing that makes you endure the work that you have to do. When you have a strong persistence in your mindset, you won't falter in your effort. That is despite all the problems and uncertainty that might come in your way. You will keep moving forward until you get what you want.
The Determined Cases of the Successful Ones
Have you ever read one of the Chicken Soup for the Soul book series?
If you haven't, then you most probably have heard the series name. It consists of very popular best-seller books, after all. The books in the series have been sold for more than 500 million copies. However, do you know that the first book was first rejected by more than 130 publishers before it was published? And yet, it is still published now. This is one testament to why persistence is important. If Jack Canfield, the author, gives up in the 100th rejection, then what does it bring to him? He might not be able to have the book series that sold so well as it is now.
Read also:
Work Hard and Struggle as Recipe for Success
What about James Dyson, one of the richest men in UK? The man who invented the technology for the bagless vacuum cleaner?
His success story shows also why persistence is important. It took him around 15 years and 5,127 attempts of inventing the technology that made him succeed. If he gave up in the 2000th trial of the invention process, what does it bring him? Most probably nothing. He will almost certainly not succeed because of that. Nevertheless, he is here right now with all the achievements that he has had. That is because he keeps being persistent in the chase for success. He didn't give up even when the things get tough during the journey on the road to success.
So, where does that leave us? Do you want to succeed in life too? If you seriously want it, then you better be prepared to be as determined as them.
The Thoughts on Why Persistence is Important in Life
There are so many cases of successful people stories that resonate like the above two examples. But the important lesson is this: we must be highly persistent to achieve something big in life. That seems to be the lesson that we should take from successful people.
Be persistent with your effort and try to keep on being consistent with what you do. It will bear fruit eventually. Even Albert Einstein also admits the power of persistence in his work. He says "It's not that I'm so smart, it's just that I stay with the problems longer." That persistence has made him able to formulate the theory of relativity. This is the theory that is so popular and one of the most important highlights of his career too.
So, as long as you stay in the course, you will still have the chance to succeed. Quit now and you most probably will never achieve what you want. If the thing that you want is something seriously important for you, then you should be determined. You should keep working hard to get the success you want for yourself.
Now, you know better why persistence is important in life. The question is: what are you going to do about it? Will you have the trait in your effort to achieve something? What you think about your resolve might be the thing that can predict the chance for you to get what you want.
You may also want to see: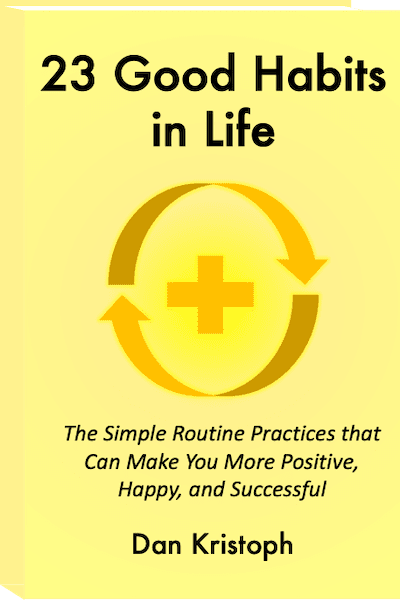 P.S. We hate SPAM too and we promise to keep your email secure