10 Consistency Quotes That Inspire You to Keep Going
A big success in our lives often needs to be worked for some time before it can be achieved. It is our choices every day, whether we put in the effort for it or not, that determines our accomplishments eventually. Are you ready to be consistent to realize your dreams? Reading these consistency quotes can help you to keep being motivated in doing that.
It is understandably hard to keep on going when we haven't got the results we want from our long, constant work. When we meet some
failures
or are
highly doubted
by people close to us, that can lower our resolve even more.
Yet, if you seriously want to achieve big goals, then you need to keep
working hard
until you get them.
Success is the sum of all the small efforts
that we apply day by day. Only the people who are
strongly determined
to keep going will get what they want in the end.
For that, you need to be strongly consistent in putting in your effort. Taking a look at some consistency quotes should support your drive to accomplish something positive for your own life.
The Consistency Quotes to Empower You in Your Effort
So, what are the consistency quotes that should motivate you to keep on going? Below, I have compiled ten of them which I thought are great to digest. Hope you can get positive messages from reading them!
"Success is the sum of small efforts, repeated day in and day out."
- Robert Collier -
The first of the consistency quotes is important words of what it is all about. The effort that we do each time is the small step we keep taking to progress towards our targets. Only by being consistent that we can finish the steps and get to our destination.
"Success isn't always about greatness. It's about consistency. Consistent hard work leads to success. Greatness will come."
- Dwayne Johnson -
For me, it isn't about greatness that takes you there but about the
constant effort
you put in. If you seriously want to achieve in life, then you need to be consistent in what you do towards it. Only then, you can achieve your greatness eventually.
"First forget inspiration. Habit is more dependable. Habit will sustain you whether you're inspired or not. Habit will help you finish and polish your stories. Inspiration won't. Habit is persistence in practice."
- Octavia Butler -
This one of consistency quotes came from the famous science-fiction writer, Octavia Butler. Inspiration may not always come when doing something but you sure can work on something to polish your results. The ability to keep working constantly towards your dreams whether you feel inspired or not can become a great difference.
Read also:
10 Best Self-Motivation Quotes to Spend Your Days Optimally
"Look at a stonecutter hammering away at his rock, perhaps a hundred times without as much as a crack showing on it. Yet at the hundred-and-first blow, it will split in two, and I know it was not the last blow that did it, but all that had gone before."
- Jacob A. Riis -
The illustration gives us a clear insight into the impact a constant work towards something can do. When you keep putting in the effort, you build your way towards your success. Only after trying for some time, you can achieve it. It takes significant, consistent efforts to finally break those stones you want in your life.
"Energy and persistence conquer all things."
- Benjamin Franklin -
This one of the consistency quotes came from a man who had achieved many great things in life. He is a writer, philosopher, politician, scientist, and inventor among other roles he assumes. When he says energy and persistence can help us to conquer things, it is something we should keep in mind too.
"I accumulated small but consistent habits that ultimately led to results that were unimaginable when I started."
- James Clear -
When you work hard for something constantly, you are bound to get results as long as you don't quit halfway. The habit to labor is something that cannot be snuffed at. It is something that most people don't do, yet this is an important factor that seems to propel the successful people.
"Through perseverance, many people win success out of what seemed destined to be a certain failure."
- Benjamin Disraeli -
This one of the consistency quotes seems to highlight the importance of the trait amid
setbacks
. People fail one way or another most of the time when they chase their dream. You most likely cannot be successful all the times with your attempt. Yet, the ones who keep working can move past the bad situation and prevail eventually.
"I will persist until I succeed. Always will I take another step. If that is of no avail I will take another, and yet another. In truth, one step at a time is not too difficult. I know small attempts, repeated, will complete any undertaking."
- Og Mandino -
If you still don't like where you are now in life, then keep working. Labor until you achieve the success you have defined for yourself. After all, if you don't, then you will stay still in that situation or even go worse. Keep faith in yourself and your ability to change things through your effort.
"Champion keep playing until they get it right."
- Billie Jean King -
This one of consistency quotes marks the mindset of
successful people
. If they haven't got what they want, then they keep going at it until they succeed. They determine their own fate with their efforts and the success they want comes closer to them little by little.
"Courage and perseverance have a magical talisman, before which difficulties dissapear and obstacles vanish into air."
- John Quincy Adams -
If it is easy, then many more people will succeed. Often, the hardest thing to do is to keep putting on the effort despite the results still don't show up. Can you keep being consistent until you achieve success? The answer may determine your chance to do it.
Final Takeaways
So, what do you think about those consistency quotes? Do those consistency quotes inspire you to keep on going to realize what is important for you?
Self-doubt
and boring feeling can come now and then when you try to accomplish something big in life. However, you shouldn't let them stop you from working hard consistently.
Believe in the power of your consistent effort, that it will take you step by step towards the things you want. Then, do the labor that you believe in. That is the requirement for success and it always will be.
You may also want to see: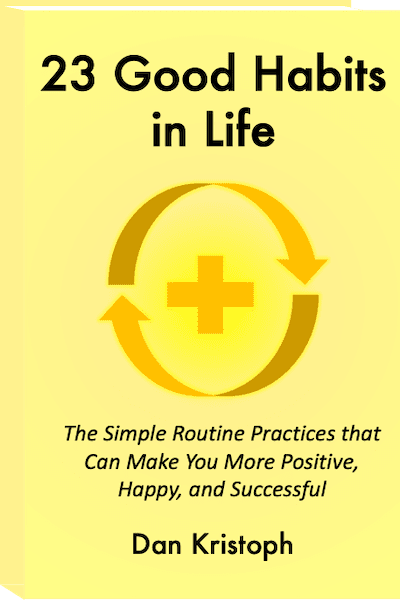 P.S. We hate SPAM too and we promise to keep your email secure