Focus on One Thing to Be Successful
Success in life is something that everyone wants, whatever the definition of their success is. When you accomplish your success, you will feel immense happiness and satisfaction because of your achievement. As it is a thing that we desire, naturally we want to know the things that we need to succeed. When we see the cases of successful people, however, it seems we only need to focus on one thing to be successful.
There seems to be a pattern when we look at the stories of the most successful people. This is something that we can see especially when we look at those people who work their way from the bottom.
What is it? Well, let's try to see three examples of success stories.
These examples come from different areas: sport, music, and business. If we need to focus on one thing to be successful, these stories should give a glimpse to us about it.
Learning from Successful People' Stories
First, let's take a look at the sports case. If you are a fan of tennis, then you surely have heard the name of Serena Williams.
Born in 1981, Serena is currently known as one of the greatest tennis players to ever grace the sport.
She is one of the few who has ever won four Grand Slams (the biggest tennis tournaments) in the same year. She is also the only player to have won 10 Grand Slams in two different decades.
Additionally, she also won four gold Olympic medals. The greatest sports prize in the world, four times.
If we should focus on one thing to be successful in tennis, she surely knows what is that thing.
Starting to play tennis at the age of three, she continued to train until her professional debut at 14 years old. From there, she went on to break down numerous records in tennis, including the great ones that have been mentioned earlier.
That is despite
some failures
that surely comes to the career of all athletes. Numerous tournament defeats and some rough patches surely can decrease
motivation
and
self-belief
.
Despite experiencing all of them, she continued trying to succeed in the sport. Eventually, she becomes the legend as she is now.
Do you see how she seems to give the focus on one thing to be successful? Look what the results are!
Then, what about in the world of music? We probably can take a look at the brief story of Elvis Presley, dubbed as the King of Rock and Roll.
Forming his music career seriously since 1953, Elvis surely can be said as one of the most popular music icons today.
He won three Grammy Awards and had 18 No. 1 hit singles, including 'Suspicious Minds' and 'Can't Help Falling in Love'. He also had numerous gold and platinum albums as proof of his undoubted success.
But, do you know that he had been told numerous times that he couldn't sing before he succeeded?
In 1948, he got a C in music with his teacher said that he had no aptitude for singing.
At the beginning of his career, he also got little recognition for his musical ability. Hence, he took jobs like a truck driver to help paying his bills.
He failed in some auditions to be a part of a quartet and a vocalist for a band. At one of his performances, he was told by his manager he should focus on being a truck driver instead.
Despite all of the naysayers, he kept on
working hard
to succeed in music. The result is what we can see right now in his legendary status in the world of music.
Can you see how did he focus on one thing to be successful?
Read also:
Personal Success is Determined by You
Now, in the business area, let's go into the success story of Mark Cuban.
Currently one of the most successful businessmen in the world, Mark Cuban had experienced some massive setbacks in life. He was fired from numerous jobs, failed his first business venture, and, at one time, couldn't afford to pay his bills.
And yet he kept on working hard and finally, he got his break. He founded MicroSolutions, a software company, and built It until it was sold for 6 million dollars. He continued to build on from there until he became one of the world billionaires that he is now.
Can you focus on one thing to be successful like he did? Not many people can do that, it seems.
Focus on One Thing to Be Successful: The Verdict
Admittedly, these three stories are brief. There are also numerous other examples of success stories that I can give.
The three above, however, should be enough for us to see the only requirement you need for success.
Now, can you see a similar pattern from those stories? Can you tell me what is that success requirement?
If we should focus on one thing to be successful, what is it? Well, let me give you the answer.
If there is one pattern that emerges from those stories, then it is that those successful people
just keep on going
. Despite anything that came during their effort, they keep on working hard to succeed consistently.
When you think about it, all successful people are always
persistent
in working on what they want. They
never quit
. Eventually, that is what is important.
Can you imagine if Serena Williams quit playing tennis after a defeat or a rough patch in her career? What about the time when Elvis Presley got rejected in an audition or when Mark Cuban failed his business venture?
If they decided to quit early in their success stories, can they achieve the success they have currently? I doubt so.
Focus on one thing to be successful. Focus on your
consistent effort
to achieve.
Success simply needs
your persistence
. It is the thing that has been shown by the successful people who emerge around us over and over again.
You may stumble over some problems and you may have some
self-doubt
thoughts along the way. But if you never quit, then you should be able to find success sooner or later (hopefully sooner).
Now, the question is: do you want to succeed in life, whatever your definition of that success is?
If the answer is yes, then you must be ready to be persistent in your effort to get there. After all, it seems that it is the requirement of success in life, especially the big ones.
Are you ready to focus on one thing to be successful?
You may also want to see: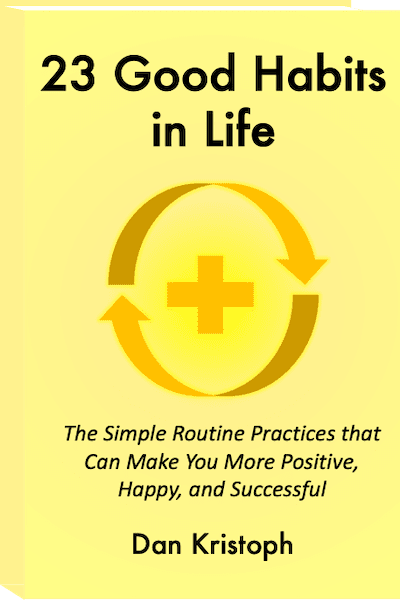 P.S. We hate SPAM too and we promise to keep your email secure