The Power of Thinking Can Define Your Life
Your mind is something powerful and influential. It brings you strength or attenuation depending on how you use it. The power of thinking, either positively or negatively, is crucial to shaping your life whether it goes the way you want or not.
What you think can be something that happens in your life.
Many successful people that attribute their success to the power of thinking after all. They say that if you think that you can do it, then you will be able to, by all means, do it and realize the thing that goes through your belief.
But the opposite is also true. If you don't think that you have the ability to pull it off, then it will affect your actual ability to do the job.
Hence, this is why it can be very important to note the power of thinking and have a mindset that you are able to do anything that you want to achieve.
It can have a strong impact, after all.
The Importance of Thinking that You Can
Now, for example to make the concept clearer, let's say that your goal is to spend more quality time with your family.
And, let's add the perspective of your thinking for that goal in your situation. Is it possible to spare some more time every day to do some more activities with the family?
Well, whether the more quality time can happen or not, it depends on your thinking of the possibility!
If you already have in mind that you cannot do it, looking at your busy schedule every day and how that you have to work on a tight deadline for all of your jobs so they be done, then you will focus completely on your work and forget your desire to allocate some more time for the people close to you back home. You don't even have a moment to formulate the strategy of how the work time should be cut to do that! That is because you already think that it is not possible!
And thus, the situation will still be the same. You still cannot spend more time at home because you think that you are too busy at work to do that.
Read also:
Your Reaction Determines the Positive and Negative in Your Life
Now, let's change the scenario a little bit there.
Let's say that your initial thought is that it is possible that you can allocate more time to be with your family. After that, you will think of some ways so it can be realized. Maybe you cut your lunchtime so you have more time to finish your work earlier. Or probably you plan the work that you have to do in the next few weeks and do them ahead of time to complete the work in advance. In one way or another, you choose one or more solutions to work more efficiently so the time saved can be used to come home earlier.
See what drives the formulation of the solutions and your execution of them the first time? Your thinking that it can be done that is!
If you already have in mind that it cannot be done, then you will stop formulating the solutions in your mind, let alone execute them.
Such is the power of thinking. It can drive you to do and realize the things that seem impossible when you first see it.
How to Shape the Power of Thinking to Your Benefits
And so, that example, hopefully, gives a picture to you of how the power of thinking is crucial in shaping your life in a small and big way.
Now, what can we do to get it helps us when we need it?
Well, the thing that can be the most important to note is that you should always see that the outcome that you want in your current situation is possible.
That should be the trigger and the guide. Everything else should come through from there.
Try to imagine and visualize the outcome that you want to have and then try to plot the way to the outcome. What is the best course of action that should be done so that you can achieve your desired outcome?
Then execute the actions while utilizing the positive thinking by believing that the desired outcome can be had as long as you keep trying.
Thus, you will get closer and closer to your ideal situation! And it is all because you have the thought that you are able to do it instead of having a negative cannot-do mind about it.
Try to utilize the power of thinking for your own good and experience the benefits of it!
You may also want to see: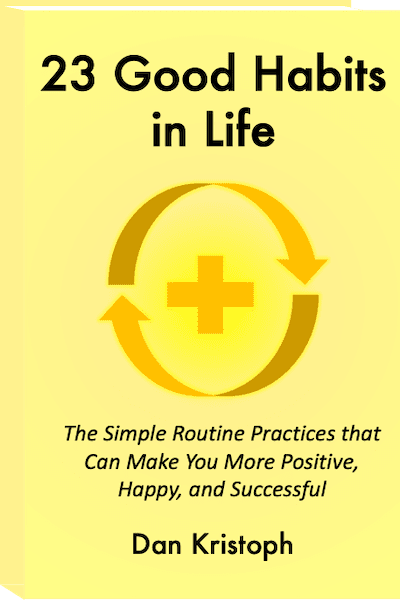 P.S. We hate SPAM too and we promise to keep your email secure