5 Simple Steps to Plan for Success
A plan for success is something that can be formulated by anyone who is eager to achieve what he/she wants in life. After all, they say that if you fail to plan then you plan to fail. But the question is: what are the things that we need to pay attention to formulate the best plan for success?
Success is something that everybody wants in life.
Everyone can have a different kind of success that he/she wants to achieve. After all, what someone wants to do or have can be different from another person.
And thus, we have our own version of great achievement in life. But the important questions for the achievements are: what do we do to realize it? Have we tried to put in the effort to make sure that it will not only just a dream for us but something which will be realized?
If our answer for those two questions are nothing and no and there are excuses come up about why it is something that cannot be done, then first you should get rid of that excuse and start doing something to realize it. That is if you really want to make your dream comes true.
And start doing something means doing anything. Anything that you think can give you a start to your journey on the road to success.
Like, you know, formulating a plan for success.
The Advantage of Having a Plan for Success
Plan for success is something that you create to be the foundation and guidance to help leading you along the way in the road to success. It can be an essential thing if we still don't have a clear thinking of what we are going to do if we want to realize our life achievement.
Moreover, it can serve as a reminder when you
meet hurdles along the journey to your success
. It is there so that you know why you do this and what is the correlation of anything that you do with the end goal accomplishment. That can give you the strength to move forward again and overcome any problem that you meet.
However, in the end, of course, it depends on the determination you have to keep moving forward until you reach your end goal. After all, no matter how perfect the plan for success is, you can still quit in the middle of the road if you don't have enough resolve on yourself to consistently putting in the necessary effort every day.
But, at least, your plan for success can help you in giving that kind of resolve that you need.
How to Formulate the Plan
So, how to devise your plan for success?
Below, Positivity Stories gives you the general guidance that you can probably use to formulate your plan for success. The detailed content of it depends on your circumstances.


The Destination: What do you want to achieve?

Well, this one should be determined first, isn't it? You cannot know what you are going to do to realize your dream if you don't even know exactly what your dream is.

First, you have to define where do you want to go to start the journey on the road. In other words, what kind of accomplishment that you consider a success in life? Is it to have a certain amount of income? Is it to have a certain amount of time for your family? Is it to contribute significantly to a certain society of yours? You decide.

Try to not having too many things that you want to realize. Probably 5 is the limit if you want to be able to keep some worthwhile attention to all of your goals.


Read also: Self Motivation: Success is a Personal Responsibility



The Gap: What is the difference between the start and the destination?

What is your current situation? What is the thing that currently separates yourself from your dream?

Try to assess your condition at the moment related to the thing that you want to realize in life. For example, if you want a certain amount of time for your family every day, then you should know how many hours per day separate you with your target? If you want a certain amount of money, then how much should you get to arrive at that destination based on your current condition?

This will give you a better perspective of the length that you should overcome to realize your dream. Knowing this will give you a better perspective on what you must do in the next steps.






The Road: What should be done to get to the destination?

The general idea is that, for sure, there must be something done to make you go from here to there.

For example: if you want that certain amount of time for your family from the previous example, then you should have a big idea of what kind of things that must be done to fill in the gap to your target. Probably the big idea is that you must try to limit your overtime at the office and improve efficiency at work.

The result of this step, of course, is related to the gap that you try to fill that you determine it from the previous step. You must also about of the significant obstacles that might prevent you from bridging the gap too while trying to formulate the result from this step.



The Plot: What are the detailed steps of the journey?

If you want to know the activities of what you must do to achieve your success, then this step is where you should devise them.

After knowing what do you want and what is the general idea that you must do to have what you want, then this step should be easier to think about. Try to have a period, let's say one year for example, of when do you want the accomplishment to be achieved and break it down into periods, for one year let's say per three month periods, for the duration of and defining what are the activities which you must complete to get you closer to your goal. It can be important too to add milestones, which are in line with your end goal, for the result of the activities so you know the measurement of each activity and how they can bring you closer to your end goal.



The Start: What can be done right now until we arrive at the destination?

Well, after this and that in the previous steps, this is the most important step of all. Start executing the formulated plan for success!

After all, you have plotted the plan for success carefully and it will not bore any fruit if you just shelve plan for success to dust without any execution. Understand the activity that you need to start to do from your plan for success to kick off the things and get it done as soon as possible!

And don't forget to keep going all the way consistently until you reach your success! The plan can be fine-tuned along the way as you know the circumstances on the road better but the most important thing is: keep on going!
And thus, those are the steps that we recommend you to try to formulate your plan for success and start moving. Try to do it as soon as possible especially if you still don't know what to do to have realize your life dream!
So, are you ready to plan for success in life (and execute it)?
You may also want to see: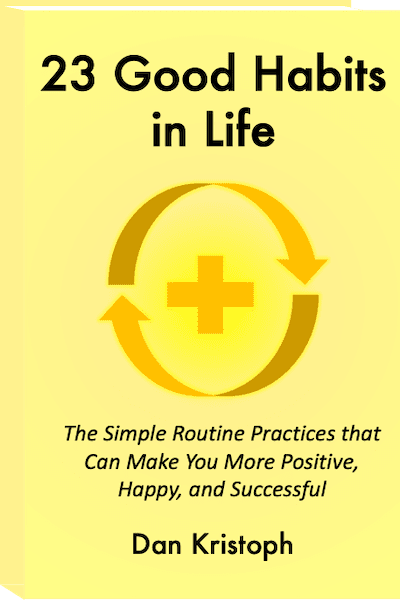 P.S. We hate SPAM too and we promise to keep your email secure