8 Simple Tips to Have Faith in Yourself to Achieve Success
"You can have anything you want if you are wiling to give up the belief that you can't have it."
- Dr. Robert Anthony -
Do you believe that you can accomplish something big in life? When it comes to achievement, we sometimes belittle ourselves. We think we don't have enough capability to get to the top and enjoy achievements like the most successful people.
However, when we think about it, it is often a self-fulfilling prophecy. When we don't have faith in our capabilities, we won't start putting in the
work
needed to achieve
success
. That, in turn, means we won't succeed in life because we aren't even willing to take the first step needed. Logically, we won't get from A to B if we don't want to move ourselves to the destination.
"Whether you think you can or you can't, you're right." This quote from Henry Ford, one of the most successful entrepreneurs himself of his era, sums it up perfectly. If you already think you can't, most probably you won't do what it takes to succeed. On the other hand, if you think you can, it opens the door for you to realize big goals in life.
Therefore, it is important to have faith in yourself. It is so you can give yourself a chance to become the best version of yourself.
The Tips to Believe in Yourself to Achieve Success
Need some tips to improve your self-confidence significantly? Here are eight which should be able to help you.


Remember Your Past Success
There should be some things that you have done right in the past, big or small. To improve your self-faith, remember those kinds of experiences so you can tell yourself you can do things right. It can be proof that you need to acknowledge that you can succeed as long as you try hard.



Learn Valuable Knowledge and Skills
When you don't have confidence in yourself, it might be because you think you lack essential knowledge and skills. However, these things can be learned especially in this era of the internet. Identify the knowledge and skills you think you lack and go to credible sources for learning them. The learning results can be just what you need to improve your self-confidence significantly.





Set Some Milestones Towards Your Goals
Milestones are smaller goals that should help you get closer to your end goals if you realize them. As they are smaller, they should be easier to achieve and can give you a sense of achievement and progress. Think about your end goals and determine milestones that you feel like the steps needed to move towards your end goals. By the time you achieve them, it should also increase your belief that you can accomplish the targets you have set.


Read also: Believe in Yourself and You will Be Unstoppable



Have a Helpful Mentor
A mentor can be just what you need to consult something and improve the confidence that you can do your job. Have someone who can encourage you and whose opinion you respect as a mentor. Discuss with him/her when needed as you build a high level of confidence in yourself.



Foster Relationships with Confident and Successful People
The people you often interact with can rub their personalities and mindset towards you. When you befriend confident and successful people, it should help you be confident with yourself. Find a way so you can connect with them. Joining a forum/group of those like-minded people can be a great way to do it.



Read the Success Stories of the Most Successful People
Successful people aren't always right with the things they work on. There can be many failures and struggles they face on their road to success but they can maintain their self-belief constantly. Learn from the stories when they work hard to achieve success, especially from those who start from the bottom. You should be able to learn a thing or two from their relentless drive to succeed to improve your self-confidence.



Acknowledge that There is Always a Start
No one starts by already mastering the things that they do. There must be a period of learning, practicing, and failure before they can do things effortlessly. That happens to anyone and that happens to you as well. So, be brave to start and learn your way as you work towards your achievements.



Consult with People Who Have Been There and Done It
There might be people around you who also had the experience of low self-faith before but broke through it and succeeded. Ask them whether you can consult to discuss their experience and how they can progress towards success. Their life lessons might enlighten you to try some approaches that can be applied in your unique situation.
Final Takeaways
Believe in yourself and keep
putting in the effort consistently
towards the things you want in life. That is the basic principle of success that you should keep in mind.
It might be a long road ahead and it may be filled with struggles and problems. However, as long as you have faith in your capabilities and keep on moving forward, you should achieve success eventually.
You may also want to see: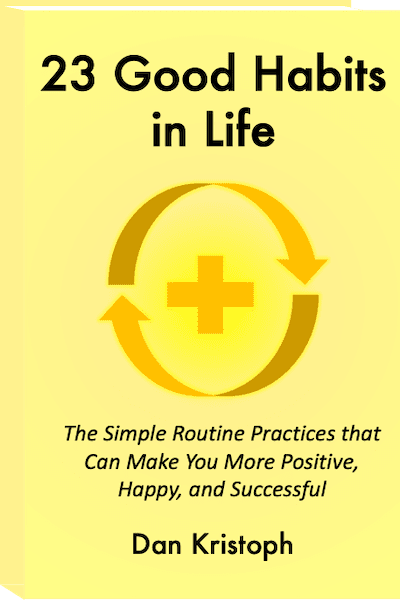 P.S. We hate SPAM too and we promise to keep your email secure