11 Practical Ways on How to Overcome Challenges
"Only those who dare to fail greatly can ever achieve greatly."
- Robert F. Kennedy -
Life challenges, whether large or small, are there at some points in every person's life. It is up to each and every one of us what kind of responses we will give to them. Positive responses can strengthen us while negative ones can weaken us. Thus, it is important to know the things we can do to overcome challenges positively for ourselves.
Challenges in life can come in many forms and they can test us in various ways. If they impact badly on the things that we value, then they can make us feel
stressed
and lower our confidence. If we don't overcome them, then they can push us down even further.
A high level of stress and a low level of
self-esteem
is surely unhealthy for us. Whatever the things that we want to accomplish can be halted or even abandoned because of them. Negative thoughts and feeling can overwhelm us as our mind is filled with stress and anxiety. That is because the challenges in life that we think are too strong for us to handle.
We should maintain a
positive mindset
to ourselves if we want to get the better of life challenges. Only by being
optimistic
about the outcome and
keep working
, we can eventually get the results we want.
The Things We Can Do to Conquer Obstacles in Life
To help ourselves with the challenges each of us has to face, we may benefit from learning some practical tips. From me, here are the things that can be considered to implement when we should overcome problems.



Separate between "should" and "shouldn't" challenges

Look at the challenge and evaluate the aspects of it. Should you put in the effort to overcome it? If the results of working on those challenges aren't relevant for you, then probably you should reconsider taking the problems. Taking them might even be considered to waste your time and effort because the results aren't meaningful for you.




Spare some time to think about the solution

If you decide you should tackle the challenge, then you might need some time to think about it for yourself. During that time, reflect on the challenge and things that you can do to deal with it. Being able to focus your mind on the problem exclusively should help you figure out the best way to face it.




Benchmark from similar cases

There might be similar challenges that have already been dealt with excellently by other people. What did they do and can their actions be implemented in your case too? The people around you or the ones connected online might already have experiences of dealing with your life challenges. Try to get and learn from them to bring you an idea on how to overcome your challenges.


Read also: Failure is Not Fatal



Identify knowledge & skills gap and deal with them

When you find it hard dealing with some challenges, there might be knowledge and skills you lack or should sharpen. See the nature of the challenges and identify the knowledge and skills you still need to learn. Then, get the best resources to do the learning process so you are better equipped to tackle your problems.




Discuss with relevant people

Are there people you know who you think can give valuable advice regarding your situation? Contact them and ask for some time to discuss the challenges you face. You might find the best solutions you need from these discussions you conduct.






Have faith in your effort

Nothing in life cannot be changed if you put in a consistent effort. If you want to overcome life challenges, large or small, then you should believe in your work. After all, what is the purpose of doing something if you think it isn't going to change anything? Keep trying and don't falter to give the best response to your problems.




Create problem-solving targets with deadlines

Targets can help you to be more focused on dealing with something. When you want to overcome problems, especially the big ones, you might need to set some related targets. Give the targets deadlines too so you can be more serious in finishing the challenges as soon as possible.




Give yourself enough rest

There might be stress and anxiety that comes up when you deal with some life challenges. Although you should keep on working to overcome them, it is also recommended that you don't forget your rest. After all, if you don't get enough rest, then it is hard for you to work optimally. Sleep 7-9 hours daily and consider giving yourself a break when highly stressed can do good to optimally solve your challenges.




Reprioritize your things

If the challenges you face are important and need to be tackled fast, you might consider prioritizing your things currently. Think about the activities or works that can be pushed back so you can focus more on dealing with the challenges. The enhanced focus because of the reprioritization should help you in overcoming your challenges quicker and better.




Set some related daily tasks to overcome the problem

Formulate to-do lists related to the actions for your problems to progress yourself steadily in solving them. If you have set targets as suggested in the previous tip, then direct your daily tasks towards finishing the targets. Daily actions should make yourself not forgetting to tackle the challenges consistently and improve your understanding of the challenges gradually.




Remember similar past challenges and solutions

You may haven't thought about it but in the past, you might have already faced similar challenges and overcome them. Probably, the things you have experienced before can help you now? Reflect on what you have accomplished until now. There might be some hidden solutions that can actually be the most effective for the challenges you face currently.
Final Takeaways
Life challenges can sure be tricky to solve for us. They can feel like riddles that give us hard time and make us feel bad with our incapability to deal about them.
Don't give up hope, though, and keep on trying something to get the challenges done. You may learn something important from your effort and should come out as a better person from the situation.
You may also want to see: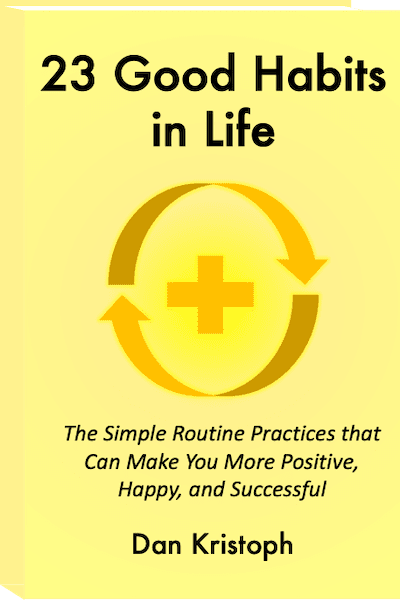 P.S. We hate SPAM too and we promise to keep your email secure