10 Best Self-Motivation Quotes to Spend Your Days Optimally
Do you have the motivation to do the works that matter to you currently? When you have big targets in life that you want to realize, you simply have to work hard consistently. Doing work requires motivation and without having enough of it, you are prone to delay or abandon your labor. To inspire you to do your tasks, reading these self-motivation quotes should help you.
Motivating ourselves to work sometimes can be hard. Especially, when things in life haven't gone in the way that we want.
To get a meaningful outcome, usually, it requires us to put in a lot of effort. Doing that every day requires
a strong resolve
in ourselves and we have to try to maintain it.
The Hustles and the Struggles
This is amplified if you want to succeed in achieving
big accomplishments
for yourself. It may take you
a long time to get there
and therefore, you need to keep motivating yourself to work.
There can be many problems and
struggles
along the way that make it even harder for us to do it. Failures, rejections, self-doubts, and other bad things can decrease our motivation significantly to keep working.
However, you need to keep finding ways to motivate yourself to something that you put your effort into. By doing that constantly, you give yourself a high chance to succeed in life.
The Self-Motivation Quotes that can Help You to Put in the Important Effort
One of
the actions that can stimulate your drive
is reading some self-motivation quotes. Below, I have gathered 10 of the best self-motivation quotes that I can find to help you with that. Hope these quotes can help you to keep on putting in the effort into the things that you want!
"Never be bullied into silence. Never allow yourself to be made a victim. Accept no one's definition of your life, but define yourself."
- Harvey Fierstein -
The first of the self-motivation quotes comes with the importance of defining your life yourself. What can you do so you can define it greatly? It all comes to the effort you put into it. Make your life the best that you can be by working hard to create the positive changes that you need.
"All our dreams can come true if we have the courage to pursue them."
- Walt Disney -
Have you got
some goals in life
? Some things that you seriously want but haven't been able to realize? Have you put in your utmost effort for them long enough? If you seriously want to accomplish those goals, then you need to be strongly motivated to do the related work. Keep working until you see the results that you desire eventually.
"Until you value yourself, you won't value your time. Until you value your time, you will not do anything with it."
- M. Scott Peck -
Time is an important but limited resource
. Mostly, we can utilize it for whatever things that we want. However, have you utilized it for the effort needed by your goals' realization? Spare some time for it if you haven't because this decision can direct your life to develop more positively.
Read also:
Self-Motivation: Success is a Personal Responsibility
"Opportunities doesn't happen. You create them."
- Chris Grosser -
This one of the self-motivational quotes teaches us about the importance of making opportunities. Many of us may still wait for the right opportunity to come to help us succeed in life. Well, how about creating the opportunity yourself instead? You need to be motivated to labor yourself for that, though.
"The starting point of all achievements is desire."
- Napoleon Hill -
If you have a strong desire for some achievements in life, then you should want to put in the required effort. Nothing worth it comes easily so
consistent hard work
is necessary. Having that strong desire to succeed can help you to work greatly for your goals.
"The only place where success comes before work is in the dictionary."
- Vidal Sassoon -
We can put away the thoughts that success can be accomplished with little effort in life. It just doesn't happen like that. Successful people know that it takes a lot of hard work to succeed. So, have we been doing that ourselves?
"It's never too late to be what you might have been."
- George Eliot -
This one of the self-motivation quotes talks about the motivation that we have to achieve success. Sometimes, we might think that we have missed the train and it is too late for us to succeed in life. Yet, everyone can begin putting in the effort for their life goals anytime they want. The only question is whether you want to do it and whether you are ready to pursue your success wholeheartedly. It is not easy, admittedly.
"I find that the harder I work, the more luck I seem to have."
- Thomas Jefferson -
Some people often talk about luck when they discuss the reasons why some people succeed and they are not. However, luck is when your effort meets the opportunity that is usually created by yourself. Therefore, you should keep on laboring towards your success to be lucky to succeed yourself.
"It's not that I am smart. It's just that I stay with the problems longer."
- Albert Einstein -
This one of the self-motivation quotes strongly implies the value of motivation in work. Often, people find their breakthroughs because they
stay in their line longer than anyone else
. It is a question for the level of desire that we have. Keep working hard despite the results that still aren't there for you and you should see the difference sooner or later.
"Why do you want to achieve your goals? The answer to that question has power. It's what motivates you."
- Michael S. Dobson -
This last of the self-motivation quotes comes with the importance of goals related to motivation. Have you already
defined strong meaningful goals
for your labor? When you have, that should help you to keep on being motivated. Because you know what you want to get with your effort and it is something that strongly matters to you.
So, how are those self-motivation quotes? Have some of the self-motivation quotes inspired you to take further steps in your work?
Keep on working and sooner or later, you should achieve your desired results.
You may also want to see: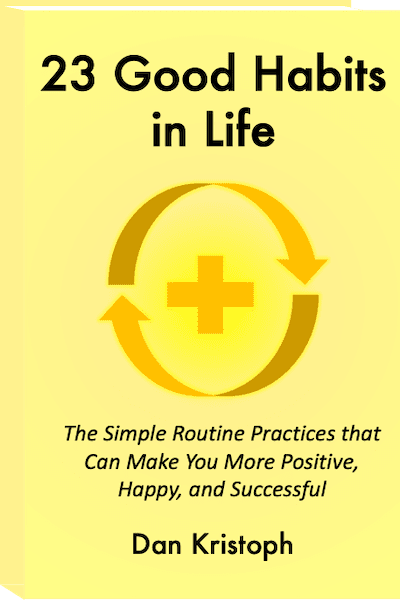 P.S. We hate SPAM too and we promise to keep your email secure